With the convergence of payer and provider interoperability, there is growing interest in how data sourced directly from EHRs could support provider search and patient access use cases. Providers have for some time been working towards using EHRs (and adjacent credentialing systems) to support their own provider search tools. Recent partnerships (Epic/Mapquest and AllScripts/ZocDoc) demonstrate that there is an increasing interest. Some provider data vendors, like symplr and VerityStream, that span the payer-provider chasm are also promoting these opportunities.
As CAQH and AMA described in their recent white paper on provider directory, both payer and provider organizations are dealing with their own 'source of truth' issues and need to improve governance on location data. The paper describes opportunities to collaborate by identifying the right sources of practice location data within provider organizations and ensuring proper governance in the context of patient access use cases.
I had the opportunity to observe the challenges provider organizations have in keeping their location information up-to-date. I recently worked on a project for a 900-bed healthcare system in California to assess the state-of-the-art of hospital wayfinding and make recommendations on adopting wayfinding technology. Hospitals thinking about wayfinding generally think about physical signage, but wayfinding practitioners will tell you that it is also inclusive of organizational processes and technology that support patients navigating the complicated corridors of healthcare facilities. In the past five or so years, hospitals have been experimenting with a certain type of patient wayfinding experience that uses the patient's smartphone as an indoor GPS-style handset to get them to where they need to go within a large hospital facility.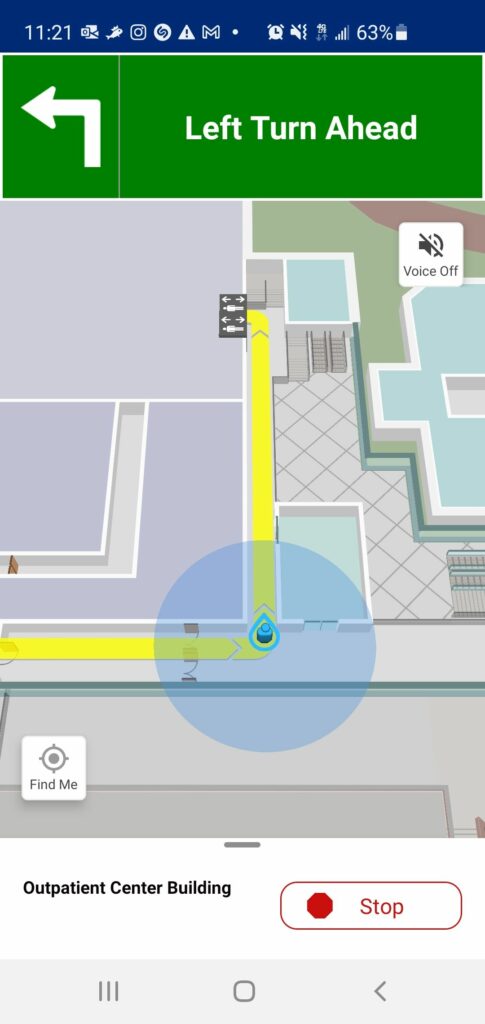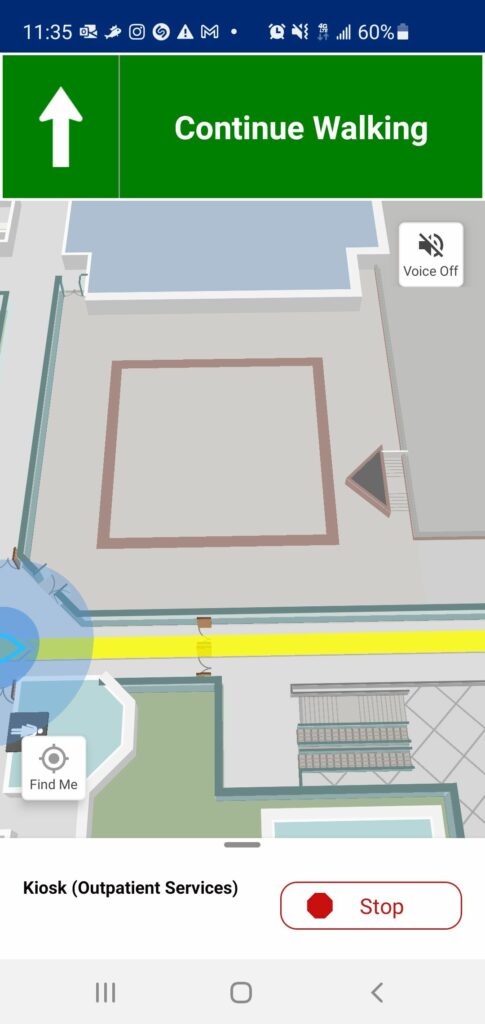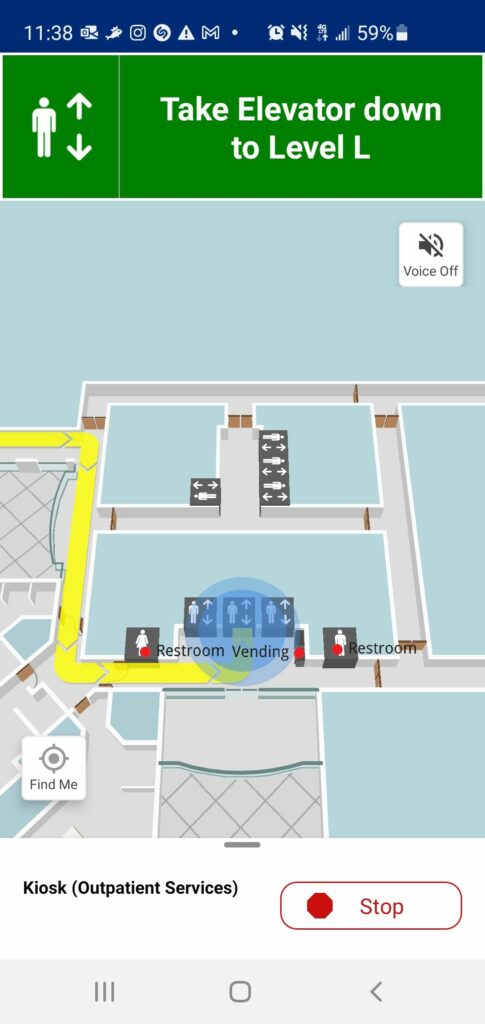 How well does it work? The short answer is 'it depends'. Those hospitals that have provided enough resourcing to the ongoing maintenance of their wayfinding operations, are sourcing the right location data, promoted their wayfinding apps, and that have established robust real-time location infrastructure are experiencing the most success with their implementations. There are a number of hospitals that launched their wayfinding app as a proof-of-concept and did not follow-up their initial implementations with the requisite support, and so adoption of the wayfinding apps are limited. I personally had the opportunity to experience the former, and the experience was surprisingly good. Walking into the hospital's entrance with app in hand, I was navigated step-by-step to multiple destinations throughout the campus. It even caught me as I made a few intentional wrong-turns and recalculated directions to get me back on track.
Hospitals looking to implement mobile app wayfinding should be aware of the landscape of technology vendors to consider, and the different types of vendors and the solutions they offer. The first slide below is a representation of a healthcare wayfinding 'technology stack'. Hospitals will need a combination of real-time location infrastructure (the beacons and networking to help mobile devices know where they are), a robust mapping and directions engine, and the app itself that delivers the wayfinding experience to the patient. There are some vendors that integrate across these categories to help simplify the choices. Hospitals can also use the second slide to understand where they are in their wayfinding technology journey, and how they can plan their technology investments and implementation to get them to ideal end-state.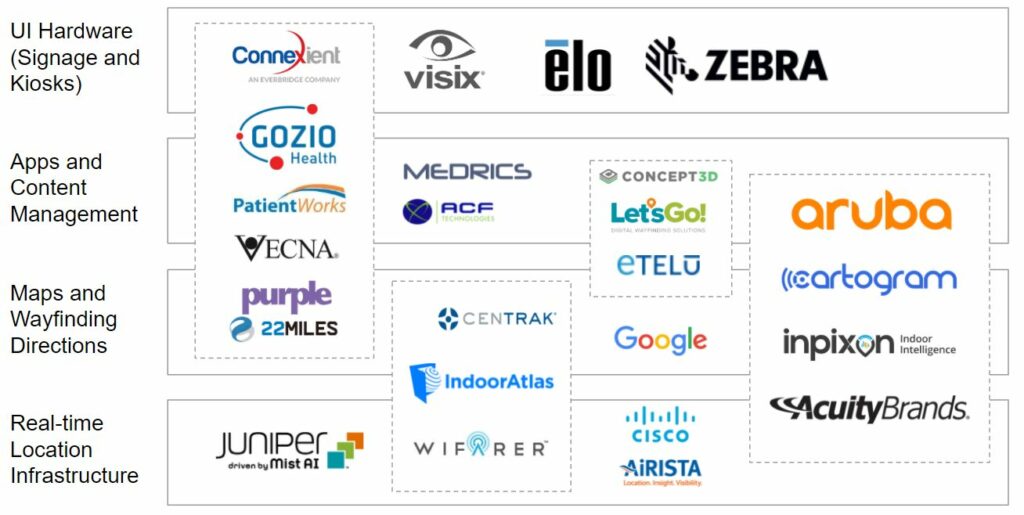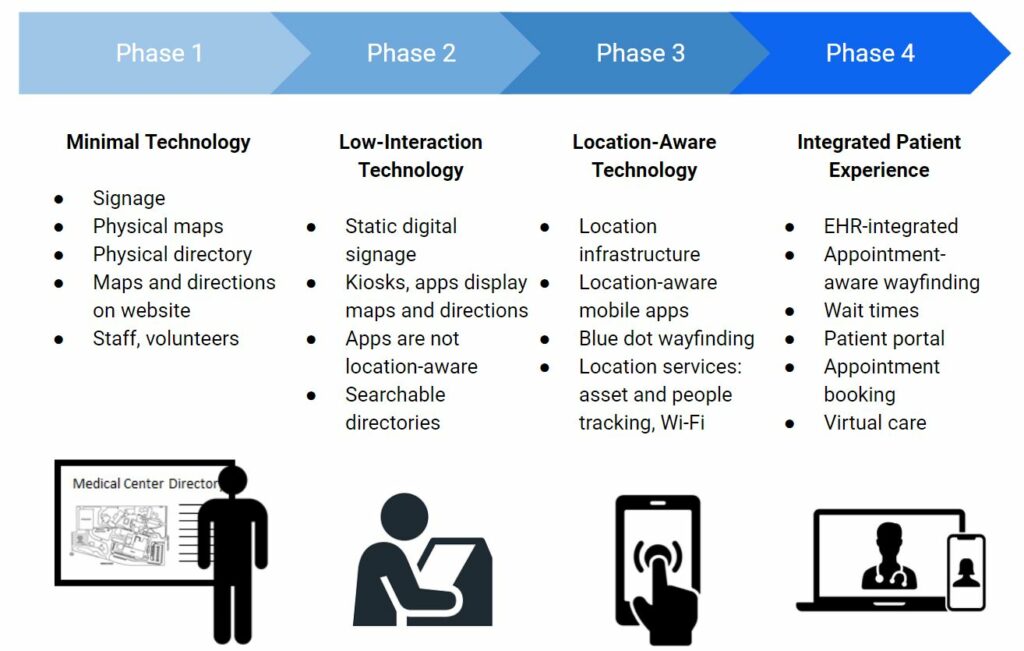 As I interviewed stakeholders at health systems that had implemented wayfinding or were considering it, a majority of the interviewees highlighted the data governance issues around location information. Many hospitals are in a state of continuous construction, and many staff who worked at these facilities were not aware when clinic locations changed. A reliable source of truth for clinic locations often did not exist. Stakeholders stated that a prerequisite to implementing good wayfinding is establishing both governance and IT systems to support a reliable location source of truth. Other vendors who need location information to support patient access use cases have described similar issues: they often need to establish their own location source of truth before being able to fully deliver on the value proposition of their solutions.
Will tapping into EHRs be a panacea for those vendors and third-parties trying to improve their location data for provider search and patient access use cases? At the moment, this data can be considered 'good signal'. However, it will be important for provider organizations to invest in the necessary roles, governance processes, and systems to activate a reliable source of truth for practice locations. A trend towards this, and connected to the parallel trend of interoperability, will enable more seamless patient experiences and help bring to reality the promise of a true healthcare digital front door.